Thursday 11th - Sunday 14th September 2014
Heritage Open Days in Tyne and Wear  is one of the biggest and best regionally organised HODs events in England! The programme for this year, the 13th in Tyne and Wear will be available on the website and through the usual booklets from 1st August 2014.
Registration is now open if you want to get your event or venue involved. Please contact the relevant officer from the contact us page.
Last minute additions and amendments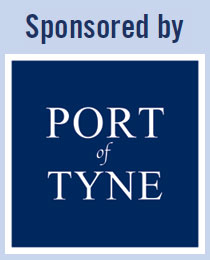 Event Listings now live - see the menu on the left
or download the event brochure below
Oh.. whoops! A technical glitch!!!
In changing enewsletter systems this year we've had to revert to a previously saved extract of email addresses. If you are not getting our enewsletters then please sign up again. It's very quick and if we have your email address already, it won't sign you up twice. Thanks and sorry to trouble you.
Last Year :)
In 2012 over 2 million people took advantage of the 4,648 properties, tours and events participating and involved over 43,221 volunteers alongside 6,571 paid staff who contributed a total of 518,652 hours of their time to the event over the weekend.
Last year in 2013 visitor figures are still being collated. However, it is clear that the event was a huge success despite the wind and rain across the country. A total of 4,560 properties, tours and activities participated with many receiving their highest visitor numbers to date.
Last year the Tyne and Wear the event included a very high quality and diverse range of 204 buildings, tours and activities taking part in the weekend which included walks highlighting of the industrial heritage of Gateshead, specialist theatre tours in Newcastle, tours and talks of the allotment heritage of North Tyneside, showings of local history films in South Tyneside and specialist art exhibitions in Sunderland!
All the figures which are available to date for the T&W HODs 2013 event have been collated (where figures are not available an estimate has been made) and they confirm that, even though the Great North Run and the poor weather had a negative impact on numbers, the 'weekend of heritage' was still success (see Appendix 1 pages 10-17). The figures indicate that there were approximately 52,832 visits to the 204 properties, tours and events available across Tyne and Wear.
Port of Tyne Reflect Awards

Don't forget you've got until FRIDAY to enter your films and/or photographs into the Port of Tyne's Reflect Film and Photography Competition to be in with a chance of winning £350! The competition is open to all ages and to amateurs and professionals alike, with categories including North East People, North East Nature, North East Life and North East Film.
There are cash prizes and the chance to see your work exhibited in a tour of leading regional galleries.
Visit the competition website.
Heritage in Tyne and Wear - by you
These images were submitted to the TWHODs Flickr group and represent not only places that may have been open for Heritage Open Days in previous years, but also other aspects of heritage within Tyne and Wear.
Now We're Sociable!!!
It's simple: