Thursday 10-13 September 2015
Heritage Open Days in Tyne and Wear  is one of the biggest and best regionally organised HODs events in England! The programme for this year, the 14th in Tyne and Wear will be available on the website and through the usual booklets from 1st August 2015.
Last minute additions and amendments

"Helping to celebrate 21 years of Heritage Open Days, we are once again proud to be supporting the annual cultural trail across Tyne & Wear.
It is very special to be involved with hundreds of heritage events and site openings allowing the public to get into both the unusual and familiar places for free.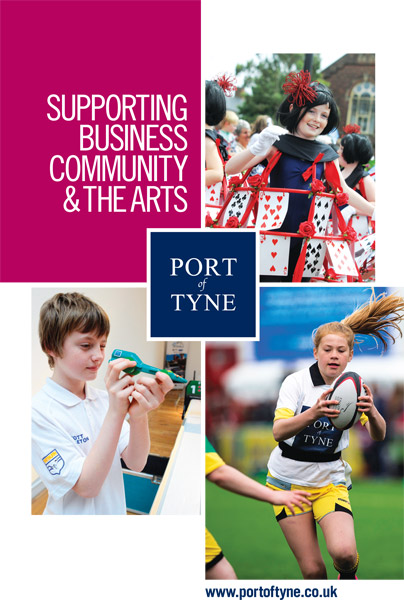 Historic homes, museums, monuments, meeting houses, art venues, archaeological sites, and the Port of Tyne's own Tynemouth Pier and Swing Bridge will be throwing open their doors to thousands of visitors.
So we are delighted to be helping to provide this rare opportunity to explore some of North East England's cultural gems."
Andrew Moffat
Port of Tyne Chief Executive Officer
Loyd Grossman Introduces Heritage Open Days
Last Year :)
2014 was the 20th anniversary of HODS in England and as part of the celebrations awards were presented to groups and individuals who make the event so successful, and the Heritage Open Days in Tyne and Wear Steering Group received a 'Star Organisers' award! The award acknowledges that the local event has established excellent local event coordination and runs effective promotional campaigns, which capitalise on the national branding.
The 2014 event in Tyne and Wear (involving Newcastle, North Tyneside, South Tyneside and Sunderland) involved an amazing 172 properties, tours and events which generated 41,260 visits. Tyne and Wear was one of the biggest and best HODS events in the Country!
General comments on the event made through the feedback form available at buildings and on the local website included:
'The guide on the Swing Bridge was excellent, very informative' Visitor to the Swing Bridge, Newcastle.
'Fantastic building and the guide was brilliant as well. Many thanks to all involved!' Visitor to The CastleGate, Newcastle.
'This site was brought to life for me by our excellent knowledgeable guide. His knowledge, enthusiasm and patience were exemplary!' Visitor to Segedunum, North Tyneside.
'We would like to see the Mill open more often' Visitor to Whitburn Windmill, South Tyneside.
'Went with three grandchildren and six adults - all enjoyed ourselves' Visitor to The North East Land, Sea and Air Museum, Sunderland.
'A brilliant weekend as always. Looking forward to next year's already' Visitor to HODs in T&W 2014.
Heritage in Tyne and Wear - by you
These images were submitted to the TWHODs Flickr group and represent not only places that may have been open for Heritage Open Days in previous years, but also other aspects of heritage within Tyne and Wear.
Now We're Sociable!!!
It's simple:

View and contribute on